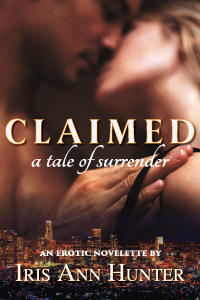 SALE on CLAIMED!!
You asked and I listened!  Now a sequel is in the works for Claimed, titled Master and Pet!
To celebrate Claimed is FREE on Amazon now through Friday!
https://www.amazon.com/dp/B01HVZ3NVE#nav-subnav
Don't miss out on this chance to get to know this steely-eyed gent with a penchant for being in control, and the woman who reaches him like no other has before. It's lust and sex, wrapped up in a sweet little happy ending. But don't worry, there's more coming!!
Enjoy!!