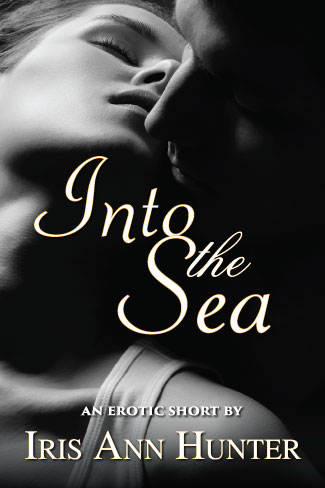 FREE
FREE DOWNLOAD
A troubled young woman has a random sexual encounter with a man in a nightclub.
Sometimes, you just need to be taken.
(This is a short story of 3,300 words)
EXCERPT…
I wander the streets, aimless, lost…uncomfortably numb.  Not even the warm night air, kissed by summer, can break the spell.  I know I am woman, but something in me has forgotten what that means.  I have breasts, but I do not feel them.  I have a pussy, but I do not touch it.
That is what he has done to me.
Only twenty-six years old and I feel empty, as though my identity was somehow linked to his, and now that he is gone, I am left fractured, falling helpless into a dark abyss.
Once again, I have flaked on my friends, too weak to take in their worried glances and careful smiles.  At least I tried.  This time, I made it to the door of the bar, only to turn back, offering them nothing but an apologetic text.  But they understand.  They always understand.
For a moment, despair washes over me and I have to stop and close my eyes.
Think of something else.
Feel something else.
So I search, into the moment, into the now, feeling for the skirt that brushes against my legs in the gentle breeze, feeling for the long blond hair that rests like silk on my bared shoulders, feeling for anything tangible that will distract me from the pain and anguish that threatens to break me.
I will survive, I tell myself.
I will survive.
But I want to do more than survive, I want to live.
In the distance, I hear a noise, faint and muffled.  I open my eyes and walk on, seeking it out with curious ears and hesitant steps.
I round a corner and the sound grows louder.
It is a frantic beat, a living beat.
Turning another corner, I see a line into a club.  My gaze drifts as I walk by, loitering over scantily clad women and young virile men, out searching for the time of their lives on a warm Friday night.  The bouncer—a big burly bald man with small dark eyes— glances at me, his gaze raking me over.  He lingers, licking his lips.
"Want in?" he asks, pulling back the rope.
I blink, my eyes darting from him to the line, then back to him.  I hesitate, but something about the pulsing beat emanating from within beckons.
"Thank you," I say, and walk past him, acutely aware that his eyes follow me.
Inside, a wave of heat rolls over me and settles deep into my lungs.  I stand at the railing and look down into the crowd that swells like a writhing sea, churning and shifting with a life of its own.
The music pulses, the air pounds.
I have not heard a band like this before.  Brutal.  Vibrant.  Hard.  So many drum beats, so possessive.  It is punk.  It is tribal.  It is wild, so fucking wild.
I descend the stairs and walk into the sea, eager to lose myself among the masses, to feel what they feel, to live like they live.  With a rush, I'm taken by the shifting tide and pushed further and further into a far darkened corner of the small, shady club.
Crazed bodies surround me, all strangers, all focused on the stage, on the animals who perform.  It reeks of sweat, of alcohol, of unleashed aggression and discarded angst.
Awareness settles in and I feel someone behind me.  It is a man.  I can tell by the firmness of his body.  I am pressed into him, and he is pressed into the wall, for there is no more room.  We are all sardines packed tightly in a hot tin can.
He speaks to a friend nearby, shouting to be heard over the noise, the chaos.  I do not register what he says, only the beauty of his voice that sounds like torn satin, rough and smooth all at once.  It is mesmerizing.  I picture the man who would possess such a voice; dark hair, I think, and perhaps deeply brown eyes; long lashes too, and large hands.  He laughs at something his friend says.  It is a deep laugh, a hearty laugh…the laugh of someone who lives life fully.
The sea of bodies swell and a sudden wave crushes me against him.  His hands, indeed large, and strong, grab my waist to steady me.
"Are you alright?" he asks into my ear.
Again, that voice, this time intimate, this time soft.
"Yes," I say, not wanting to look back at him, not wanting to shatter the fantasy in my mind.  His hands are still on my waist, on the exposed skin that rests between my tank top and skirt.  I realize I will miss them when they are gone, but to my surprise, they remain.
Now a fever takes me and my breath comes faster.  It's been too long since I let a man touch me…too long since I've been willing, or even able to move on to another.
I can feel him now…feel his warmth behind me.  So close.  So very close.
I think at first I'm mistaken, but then I am sure—he grows hard against me.
Something stirs from deep within; a whispered memory of the woman I used to be.  Strong.  Sensual.  Fearless.  The whisper grows louder, calling to me from somewhere in the distance.  It's as though some part of me is waking after a long and arduous slumber.
The strength of his grip tightens on my waist just as his breath falls on my bare shoulder, followed by his lips.  His kiss is delicate, unsure, testing the boundaries.  My response is to let my head fall back against his chest; to surrender…to surrender the fear, the heartache, to let go of the memories that have held me hostage for too long.  It's time I made new ones.